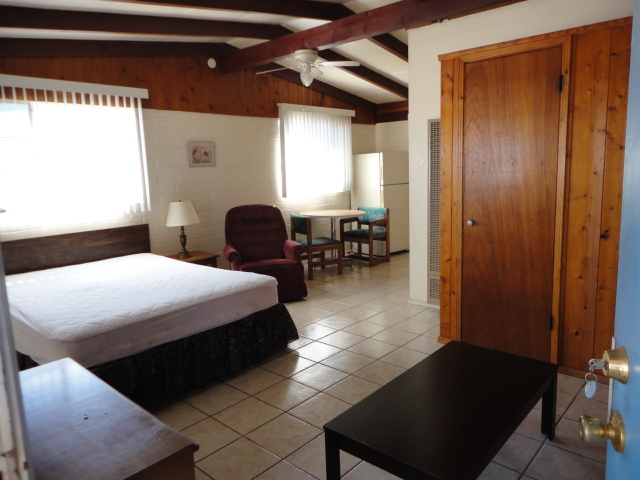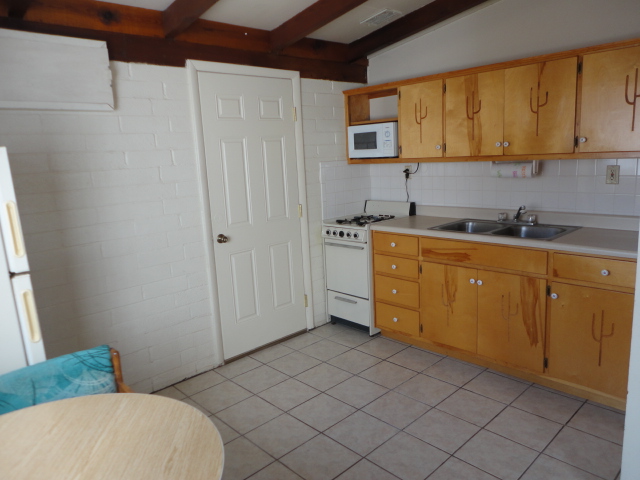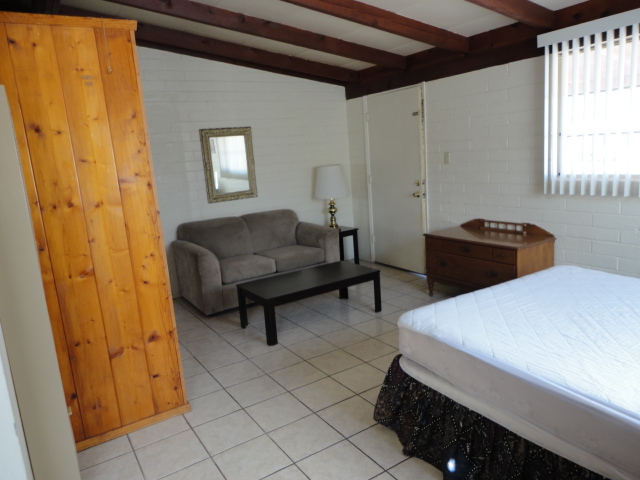 With even more space and storage, our large studios are approximately 360 sq. ft. and offer full size kitchens and baths.
Starting at $475 per month (based on a 6-month lease), these units include all utilities. Furniture is available for an additional fee. Each unit has a front and rear door with room for barbecues. These units are large enough to accommodate a queen size bed and small sofa.

Welcome to Huachuca City nestled between the Huachuca Mountains and the Whetstone Mountains in southeast Arizona. Our small town is often called "Sunset City" and it's no wonder why, as our sunsets are stunning!